Membership
Join Online
The name and address information for the credit/debit card you use to pay dues online must EXACTLY match what is on record with the financial institution issuing the card or else the transaction will be declined. This is a security measure to prevent fraudulent activity. Credit card numbers are NOT stored by PWEA or the payment gateway vendor.
Renewal dues are issued on a Member's anniversary date.
PWEA Membership Application
PWEA Member Profile Change Form
Application for PWEA Life Membership
Enhance your future in the water sector by becoming a member of the Water Environment Federation (WEF) and the Pennsylvania Water Environment Association (PWEA). Click here to join as a WEF/PWEA member.

WEF Utility Partnership Program (UPP)
If your utility has multiple employees who have a combined WEF/PWEA membership, you may benefit by becoming a WEF UPP Member. The utility receives complimentary memberships for public officials and new members, as well as special pricing on WEFTEC and the WEF Knowledge Center.
WEF Utility Partnership Program (UPP) benefits include: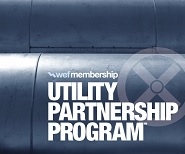 All employees of a UPP utility will receive a substantial discount for WEFTEC registration. For more information, please visit the WEFTEC UPP page.

Utility employees designated as members will have synchronized renewal dates, on ONE invoice, for an easy one-time per year payment.

Two no-charge memberships for elected/appointed officials, designated by the utility at their discretion.

Up to (5) new WEF members can be added by the utility each year, at no charge for the first year of membership.

Up to 40% off the list price for most WEF Knowledge Center courses.

UPP members receive up to 40% off WEF Products.

All members, who were already WEF members, retain original membership number, credit for all years of membership, and remain a full-voting WEF member.
View the Frequently Asked Question About WEF's Utility Partnership Program


PWEA Member Benefits
Keystone Water Quality Manager
A nationally recognized quarterly technical publication containing problem-solving case histories design/process operations articles, advance notice of continuing education and legislative updates. This valuable publication also highlights current technology trends and issues affecting the water and wastewater sector. A Member-Only Benefit.
PWEA eNewsletter
Monthly email communication designed to provide time sensitive information or information received later than the deadline for inclusion in the Keystone Water Quality Manager. A Member-Only Benefit.

Training/Continuing Education
State-of-the-art technical training programs in the form of workshops, technical conferences, reference library, and technical publications designed to address continuing education requirements for all wastewater and water professionals. Members receive discounted registration fee.

Annual Technical Conference - PennTec
A Pennsylvania technical conference and exposition for water quality professionals; includes technical sessions and workshops related to the water sector. This conference attracts water quality professionals from all areas of the country. Attend technical sessions and workshops for continuing education credit and/or PDHs, and visit exhibits featuring representatives of various service industries as well as, equipment manufacturers and suppliers from all over the United States. Members received discounted registration fee.

PWEA Job Board
Open 24/7 access web posting designed to highlight career opportunities. Employers seeking water quality professionals use this forum for confidential exchange of information.
Peer Networking/Problem Solving
Meet and share experiences, problems, and solutions with other water quality professionals facing similar day-to-day operating and management challenges.
Access to Regulatory Information and Officials
Obtain information about pending regulatory changes and participate in the legislative process. Meet and discuss your concerns with regulatory officials in non-adversarial settings.

Professional Development
Expand and enhance your expertise and talents to become a better educated, better trained water quality professional, which will make you more valuable to an employer.

Leadership Skills Enhancement
Active participation on PWEA Committees can lead to leadership positions within the PWEA and increase your professional standing.